It took a while but i finally give you the best Slave Leia Comic art you can find on Internet.
Of course there is a lot more on-line but i decided to keep the best and more creative ones.
You can find a lot of them at the StarWarsShop.com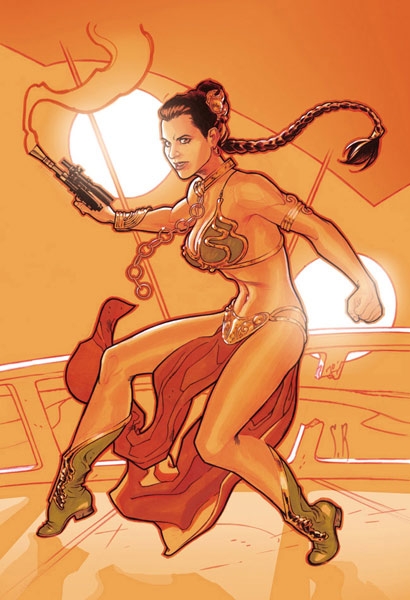 Twitter It!